PhD in
Doctor of Philosophy (Ph.D) in Electrical Engineering
College of Engineering and Mathematical Sciences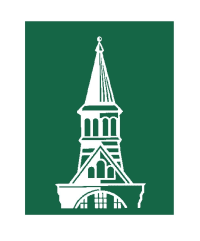 Scholarships
Explore scholarship opportunities to help fund your studies
Introduction
Doctor of Philosophy (Ph.D.) in Electrical Engineering
From the power grid to smartphones, electrical engineers design the technologies that make modern life possible.
The Electrical Engineering (EE) graduate program at UVM offers you the chance to contribute to EE innovation, while also expanding your career options. UVM offers an M.S. degree with research, project, or course-work options, an accelerated M.S. degree track for qualified undergraduate students as well as a Doctor of Philosophy (Ph.D.) degree. UVM has outstanding EE faculty, who work closely with talented students in the classroom, laboratory, and in research addressing global issues and technological challenges. Opportunities also exist for collaborative research projects with industry partners and national research laboratories.
The major EE research areas include power/energy systems, wireless communications, electromagnetics, signal processing, materials and devices, microelectronics, and control systems. Funding opportunities are available for top students interested in pursuing research, including Graduate Teaching Assistantship (GTA's) and Graduate Research Assistantships (GRA's). We normally receive many more applications than we are able to accept and fund, therefore, it is strongly recommended that you submit your application by February 1, 2015, to obtain full consideration for Fall admission and funding.
We look forward to welcoming you to UVM as a member of our outstanding graduate program of dedicated faculty and staff and highly motivated students.