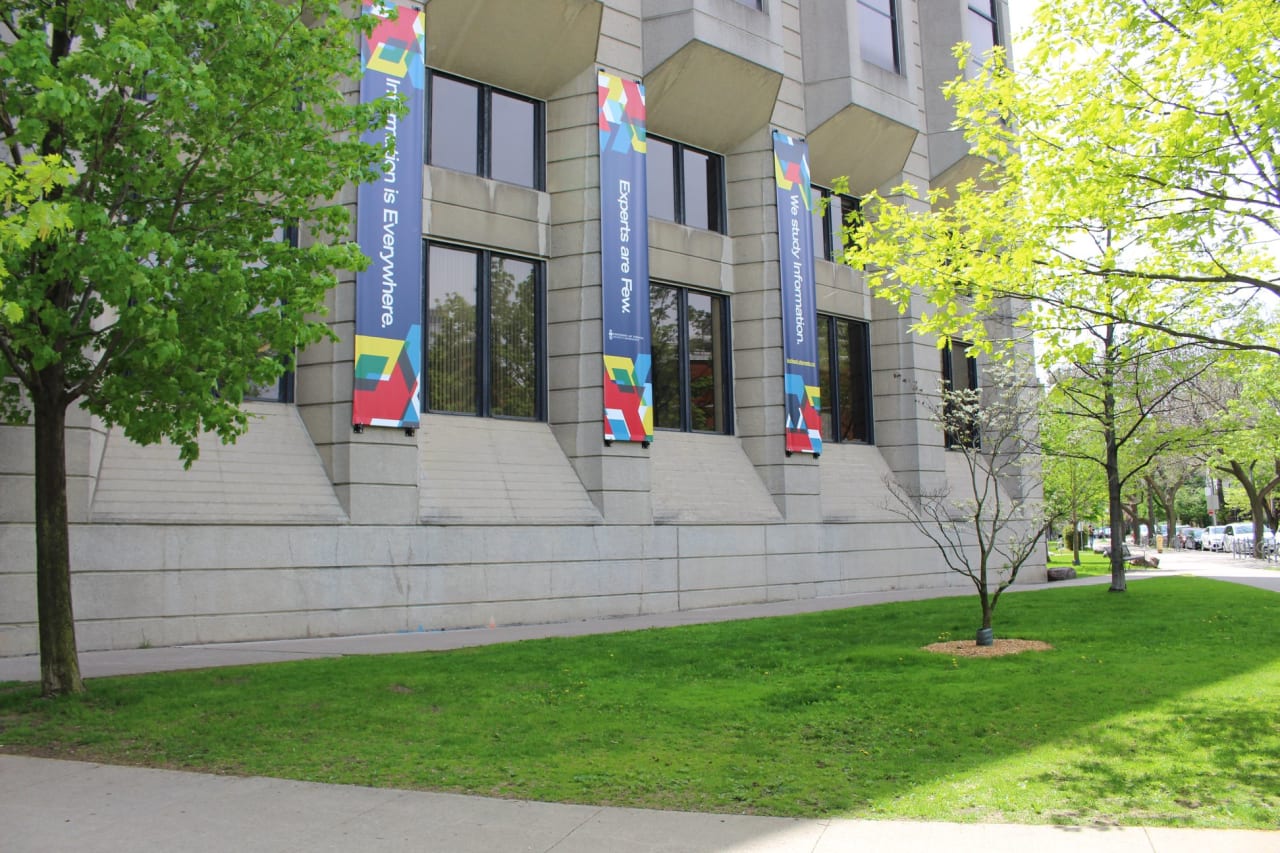 PhD in
PhD in Information
University of Toronto Faculty of Information

Key Information
---
Campus location
Toronto, Canada
Application deadline
Request info
Earliest start date
Request info
* N/A
Introduction
Be equipped to take on leadership roles in information and knowledge-based environments, including academia. The doctorate program features advanced scholarly research on the theoretical basis of information studies. In private and public institutions, apply the PhD to professional practice functions such as research, systems analysis and design, and administration.
Concentrations
Students in the PhD program at the Faculty of Information engage in highly diverse concentrations including:
Archives & Records Management
Critical Information Policy Studies
Cultural Heritage
Information Systems and Design
Knowledge Management & Information Management
Library & Information Science
Media, Technology and Culture
Philosophy of Information
Curriculum
Degree Requirements
FCE = Full Course Equivalent
To achieve candidacy, students must fulfill the following
Complete 4.0 full-course equivalents (FCE) as follows:

INF 3001H Research in Information: Foundations (0.5 FCE)
INF 3003H Research in Information: Frameworks and Design (0.5 FCE)
INF 3006Y Major Area Reading Course (1.0 FCE)

2.0 FCE in elective courses (see Procedures to enroll in elective courses within the Doctoral Program).
Other courses appropriate for the student's research may also be required.
Pass a qualifying exam.
Present and defend a thesis research proposal.
Complete a thesis and pass a Doctoral Final Oral Examination.
Ph.D. students must be regularly registered in the School of Graduate Studies during each year of their program.
Full-time Ph.D. program
All requirements must be completed within six (6) years from the first enrolment in the program.
The customary program length for full-time doctoral study is 4 years.
Time For Completion
Ph.D. students must be regularly registered in the School of Graduate Studies (SGS) during each year of their program.
In order to stay on track for satisfactory progress, a student must:
Complete the core course requirements by the end of Year 1.
Complete all 3 (1.5 FCE) required electives prior to the Qualifying Examination.
Pass the Qualifying Examination during the 2nd session of INF3006, which is a three-session course.
Successfully defend her/his thesis proposal by the fall session of Year 3*.
Successfully defend his/her thesis by the end of Year 6 (maximum time limit for full-time students).
In compliance with the requirements of the School of Graduate Studies, candidacy must be achieved by the end of Year 3.
Full-Time Sample Timetable
By the end of Requirements Completed
Year 1
INF3001, INF3003
One or more of the 3 required electives (1.5 FCE)
Year 2
INF3006 (three-session course)
Required electives completed
Qualifying Examination
Year 3
Thesis Proposal Examination
Candidacy achieved
Year 4
Thesis researched, written and defended