PhD in
PhD Natural Sciences
University of Latvia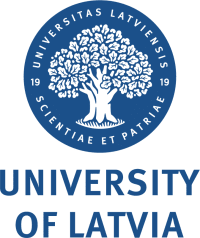 Introduction
The aim of PhD programme is to prepare researchers and lecturers, as well as professionals for applied research, economics or public administration, whose knowledge, skills and competencies meet the requirements that exist internationally, taking into account the needs of the Latvian labor market.
Curriculum
The programme covers strong fields of study and research at the University of Latvia in the fields of science, while promoting the development of the priority interdisciplinary fields such as nuclear physics, optical technologies and medical physics; nano and quantum technologies, innovative materials; biomedicine and pharmacy; climate change and the sustainable use of natural resources; ecology and biodiversity.
The new PhD programme covers four of the five areas of smart specialization defined in Latvia, including "Knowledge-intensive bioeconomy", "Smart energy", "Biomedicine, medical technologies, biopharmaceuticals and biotechnology", "Smart materials, technologies and engineering systems".
Career Opportunities
The graduates have wide opportunities of academic and industrial employment.