PhD in
PhD Education Sciences
University of Latvia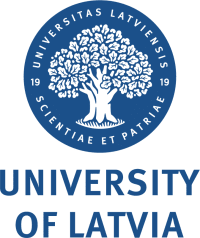 Introduction
The Joint Doctoral Study programme (JDSP) "Educational Sciences" is jointly implemented by four Latvian higher education institutions - the University of Latvia (UL) in partnership with Daugavpils University (DU), Liepaja University (LiepU) and Rezekne Academy of Technologies (RTA). The programme is unique in Latvia and the Baltics, as it is implemented as a joint inter-university doctoral study programme in educational sciences, the modules of which will be implemented in several universities in different regions of the country.
The aim of the programme is to improve the doctoral student's research and academic competence in educational sciences to implement independent and innovative research activities for improvement and development of educational sciences theories, improve pedagogical practice at various levels of education (from pre-school to adult education) in Latvia and internationally, independently develop and publicly defend doctoral research containing original scientific research results and providing new knowledge in educational sciences.
Curriculum
What will I study?
The Joint Doctoral Study programme (JDSP) "Education Sciences" students acquire general study courses at the University of Latvia, as well as choose a specialization module according to their scientific interests:
Module 1: Didactics of study subjects (implemented by UL and DU);
Module 2: Inclusive education and technology integration in school, university and adult education (implemented by UL);
Module 3: Education for sustainable development at school and university (implemented by DU);
Module 4: Special and social pedagogy (implemented by RTA);
Module 5: Preschool and primary school pedagogy (implemented by LiepU).
How long are the studies?
Full-time - 3 years (6 semesters). Amount of credits: 144 credit points or 216 ECTS. Organization of the studies: On Thursdays from 10.00 to 15.00, according to the lesson plan for the specific day.
Career Opportunities
JDSP "Education Sciences" provides an opportunity to obtain an internationally recognized academic higher education and scientific qualification based on individual scientific research by conducting a fundamental and applied research in educational sciences to acquire competencies required in the labour market at the International Standard Classification of Education (ISCED) Level 8 and employment opportunities according to the Classification of Occupations of the Republic of Latvia Group 1 (professions whose main tasks are related to the development and formulation of state policy, development of external regulatory enactments, organization of the implementation of state and enterprise policy and its implementation measures) and Group 2 (professions whose main tasks are related to work that requires a high level of theoretical and professional knowledge and the ability to solve theoretical problems at all levels of education, prepares drafts of regulatory enactments and methodological documents, participates in the development of the field of educational science, planning the necessary resources, performs practical work in creating new material and intellectual values).