PhD in
Doctorate in Educational Innovation
Universidad de Sonora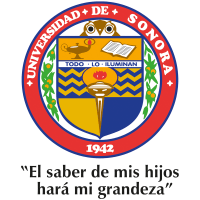 Introduction
Name of the program: Doctorate in Educational Innovation
Key DGP: 241609
Normal period to graduate: 6 semesters
Credits: 210
Degree that confers: Doctor in Educational Innovation
Campus where it is offered: Hermosillo
Program description
General purpose
To train researchers who are capable of producing original knowledge about educational realities and apply them in a creative way with the purpose of contributing, with ethical sense, to the solution of problems and the attention of educational needs, through the formulation of foundations that sustain innovations and reforms educational activities at the regional and national levels.
Specific objectives
To train researchers who contribute to the production of knowledge about education in Sonora and Mexico.
To train researchers who are capable of promoting educational innovation by investigating the problems of the educational field in the region and the country.
To train new generations of researchers with the capacity and willingness to contribute with original knowledge for the solution of educational problems in Sonora and Mexico.
More reports
Dr. Juan Pablo Durand Villalobos
Program coordinator
Rosales y Blvd. Luis Encinas s / n, Col. Centro, CP 83000, Building 9B. Hermosillo, Sonora.