PhD in
PhD in Industrial and Systems Engineering
The University of Tennessee - Tickle College of Engineering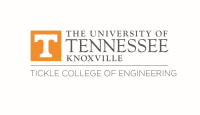 Introduction
To be fully effective in today's dynamic workplace, engineers and scientists must be able to make sound management decisions while working in fast-paced technical environments. To prepare professionals for this challenge, UT's Department of Industrial and Systems Engineering offers graduates and scientific professionals a PhD degree with a major in Industrial and Systems Engineering.
Admissions
All students who wish to pursue a UT engineering graduate degree must first be admitted through the Graduate School.
Candidates for engineering programs must have earned a bachelor's degree with grade point average of at least 2.7 out of 4.0 from a college or university accredited by the appropriate regional accrediting agency or a foreign equivalent.
Both master's and PhD students should visit individual department websites for specific Graduate Record Exam (GRE) requirements. Use the links below to find more information:
Students whose native language is not English must submit results of the Test of English as a Foreign Language (TOEFL).