PhD in
PhD in Electrical Engineering
The University of Tennessee - Tickle College of Engineering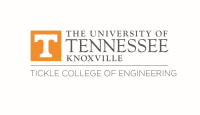 Scholarships
Explore scholarship opportunities to help fund your studies
Introduction
Electrical engineers put robots on Mars, build electric vehicles and aircraft, create high-speed wireless communication networks for us all to stay connected, design microchips smaller than your fingernail that can detect and cure dangerous illnesses, and strive to save the planet by harnessing renewable energy for our power grids. A degree in electrical engineering teaches you the mathematics, physics, and hands-on skills necessary to design the high-tech electronics, electromagnetics, communication, controls, and power systems that are pervasive in modern life.
Concentrations (Optional)
Automotive Manufacturing and Technology
Communications
Control Systems
Electromagnetics and RF Circuits
Energy Science and Engineering
Fire Protection Engineering
Power Electronics
Power Systems
Signal Processing
Solid-state Electronics
EECS overview
The Min H. Kao Department of Electrical Engineering and Computer Science (EECS) is the largest department in the Tickle College of Engineering at the University of Tennessee, Knoxville, with annual research expenditures in excess of $25 million. The department is named for Garmin co-founder and UT alumnus Min H. Kao ('77 Ph.D./EE) and is housed inside the state-of-the-art 150,000 square-foot Min H. Kao Electrical Engineering and Computer Science Building.
Choosing EECS at UT means you will be joining a diverse, active group of more than 250 graduate students spanning a variety of research interests. You will learn from and work with faculty who are leading experts in their fields.