PhD in
PhD in Robots, Mechatronics and Robotic Systems
Peter the Great St. Petersburg Polytechnic University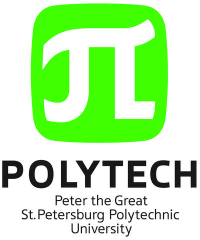 Ideal Students
The program is aimed at the formation of knowledge in the field of mechatronics and robotics, including knowledge, skills, and socio-personal qualities that ensure the success of scientific and pedagogical activities.
The program is implemented on the basis of a combination of a theoretical and practical approach to teaching post-graduate students so that the acquired knowledge, skills, and abilities allow them to carry out scientific management of project activities in the field of mechanical engineering, mechatronics, and robotics on the international market, apply promising theories, technologies, and equipment in the development and creation of machines, interpret and present the results of scientific research, know the theoretical foundations in this field, as well as be able to use this information in their research, applied and project activities.
Admissions
This Ph.D. course is suitable for applicants:
English not lower than Upper-Intermediate level
Knowledge of CAD and CAE packages
Basic knowledge of robotics, mechatronics, and/or automation
Characteristics: Responsibility, discipline, punctuality
Entrance requirements for international students
Master's or specialist's degree diploma/certificate with the list of grades.
Language requirements:

Level of Russian proficiency B1
Official language certificates are not required. In case you have a language certificate, you can submit it with the other application documents.

International passport valid minimum for 2 years from the start of an academic year (September 01).