PhD in
PhD in Nuclear Fusion Science
Peter the Great St. Petersburg Polytechnic University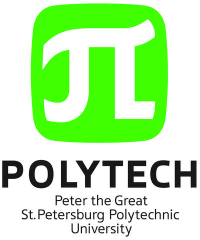 Introduction
Ph.D. students will join a research group involving recognized scientists and contribute to the research work on high-temperature plasma physics, fusion energy reactors, fusion neutron sources, and fusion-fission hybrid systems.
In the course of the program, there is a possibility to learn directly from actively publishing scientists and access to excellent research infrastructure. Ph.D. students have access to tokamak devices with plasma heating and diagnostic systems and the university supercomputer center.
Ideal Students
This Ph.D. program is for students interested in the development of fundamental physics basis of controlled nuclear fusion, including energy reactors, neutron sources, and fusion-fission hybrid systems.
Scholarships and Funding
Excelling Ph.D. students can be employed as research staff members in the framework of the Strategic Academic Leadership Programme and other projects.
Curriculum
In brief, the research area can be described as the physics of fast particles in plasma, including nuclear fusion products. The specific subjects are elastic and inelastic nuclear processes in plasmas; energy and angle distributions of products of nuclear fusion reactions in Maxwellian and non-Maxwellian plasmas; neutral beam injection heating and generation of electric current in tokamak plasma; charge exchange neutral particle diagnostics and neutron diagnostics.