PhD in
PhD in Information Technologies in the Design and Operation of Industrial Buildings and Structures
Peter the Great St. Petersburg Polytechnic University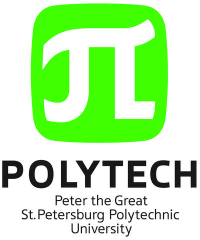 Ideal Students
The program is aimed at the candidates who wish to create new more efficient methods of processing and accumulating information, new methods, and information technologies in the design and operation of industrial buildings and structures in various subject areas and for solving various new classes of problems.
Admissions
Entry Requirements
1. Master's degree in computer science.
2. Language requirements:
Level of Russian proficiency B1
Official language certificates are not required. In case you have a language certificate, you can submit it with the other application documents.
3. International passport valid minimum for 2 years from the start of an academic year (September 01).
4. (Preferably) Published papers indexed in Scopus/WebOfScince.
Entrance exams for Ph.D. programs:
Study field exam
Russian language exam
Application deadline
August 01, 2023 – for applicants from countries with visa regimes with Russia
September 10, 2023 – for applicants from other countries
Curriculum
The following subjects are included:
Information technologies and methods for solving scientific and technical problems
Geographic Information Systems
Information technology in the design of building structures
Information technologies to support the life cycle of industrial buildings and structures
Asset and digital asset management
Ph.D. Supervisor
Vladimir Badenko, Doctor Sc., professor of Civil Engineering Institute, Scopus ID 6508255564, hi-index Scopus = 16
Scholarships and Funding
Funding in the framework of the Priority-2030 program (only in 2022).