PhD in
PhD in Opto-Mechatronics Engineering
National Central University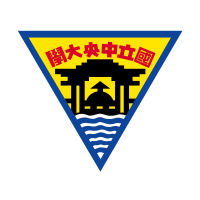 Scholarships
Explore scholarship opportunities to help fund your studies
Introduction
Teaching Characteristics
Besides knowledge-based courses, the hands-on activities, the cultivation of creativity, and the capstone courses are specially offered in our training.
Arranging undergraduate students to go to Hiroshima University, Southeastern University to have international academic interactions.
A double degree program with famous universities in the world.
Research Characteristics
Main research fields: Energy Technology, Solid Mechanics/Design, Advanced Materials, Precision Manufacturing, Thermal Fluids, System Engineering/Automatic Control, Opto-mechatronic Engineering, Electromechanical Integration.
Large research projects: Design of the IC/PV/LED manufacturing equipment, Energy storage, Fuel cells, Clean coal technology, CO2capture, Wind power systems, Energy saving, Taiwan-Russia satellite. The average research budget from 2008 to 2010 was 0.099 billion NT dollars per year.
Each teacher publishes 2.7 pieces of SCI/SSCI publication per year.
Professional Core Courses:
Elasticity, Mechanical Vibrations, Advance applied Mathematics, Advanced Fluid Mechanics, Physical Metallurgy, Finite Element Method
Requirements for Graduation
Required credits: 18 credits (including "Graduate Seminar" course for 4 semesters)
Duration of Study: 2~7 years
Other requirements :
Pass doctoral candidacy qualification examination within six semesters after enrollment (excluding the period of leave).
Elective Courses
Publish at least two SCI journal papers (IF≧0.2)
Pass an oral defense of a dissertation.