PhD in
PhD in Electrical Engineering
National Central University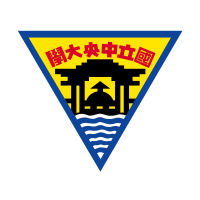 Scholarships
Explore scholarship opportunities to help fund your studies
Introduction
The domain of Electrical Engineering technology is extensive and covers both basic research and technology applications, so the courses of the department have to be well designed with the times. We usually provide basic courses for the prior-year students of the undergraduate school, and courses and research programs with prospective and international views for students of the junior, senior and graduate school, in order to train students to cope with their future job and academic research.
Besides publishing research achievements in academic journals, we also provide perfect research environments such as research labs, instruments, computers, and related hardware to training students to have the ability to do research independently. We expect that students who graduate from the department not only with the trend but also can establish a milestone in the rapidly developing high-technology industry and academic fields in their future.
Requirements for Graduation
Required credits: 18 credits (including 6 semesters for Seminars)
Duration of Study: 2~7 years
Other requirements :
Pass doctoral candidacy qualification examination within the first five semesters.
Journal Review
Elective Courses
Public at least two papers in internationally recognized journals.
Pass an oral defense of a dissertation.