PhD in
International PhD Program for Environmental Science and Technology
National Central University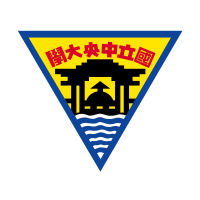 Scholarships
Explore scholarship opportunities to help fund your studies
Introduction
To face the new challenges in the pollution of air, soil and water brought on by environmental change and global warming, our program is designed to equip students with superb abilities in problem analysis and solving of regional and global issues; independent innovative thinking, planning and project execution; decision-making, interdisciplinary coordination, and international communication.
The UST - International Doctoral Program in Environmental Science and Technology (UST-EST) will provide the most advanced graduate study program in interdisciplinary environmental research from the global scale to molecular level. All courses will be taught in English by a team of outstanding scholars with the further distinction of providing an unmatched Chinese-speaking surrounding and learning facilities. To ensure the highly cross-discipline nature of the environmental study, all first-year students will take entry-level courses related to the four major topics, i.e., health science, physical chemistry, engineering and remote sensing techniques, before moving to specialized research work.
The UST-EST program provides also the unique opportunity of joining collaborative projects in different UST campuses, either in national or international arenas. Counting together, UST has established bilateral scientific partnerships with academic institutions in the US, Germany, France, UK, Japan, Singapore, Hong Kong, Malaysia, India, Vietnam, Canada, South Korea, Dominica Republic, and Iceland, just to name a few. For multilateral collaborations, Taiwan is a key player in the Seven South East Asian Studies (7-SEAS) Project and the main driver for the COSMIC Meteorology Satellites Mission.
The UST-EST Doctoral Program is therefore well prepared to train the next-generation leaders in the study, communications, and management of critical issues in environmental pollution and climate change. Please come join us!