PhD in
Quantitative Biosciences PhD program
Graduate School of Biosciences Munich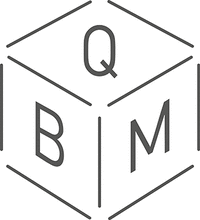 Introduction
QBM seeks to train a cohort of young scientists who, while firmly anchored in their home discipline, are well versed in multiple approaches and styles of thought. The goal is for the students to get comfortable in communicating across traditional boundaries, especially across the divide between experiment and quantitative theory – to become, in effect, scientifically bi- or multilingual. To this end, the school offers an integrated interdisciplinary Ph.D. program that consists of three main components:
An interdisciplinary research project which combines concepts and methods from different fields.
A substantial program of formal course work with a general and an individual component centered around an interdisciplinary core course that covers key problems in bioscience from multiple perspectives.
Further activities to enhance students' other transferable skills to succeed in science as a competitive profession.
The QBM doctoral program is fully Bologna compatible and leads to Dr. rer. nat. or Ph.D. degree. Students submit their written thesis to the faculty of their PI and defend it according to the regulations of the same faculty.
Curriculum
Interdisciplinary Research
Student research projects are situated at the interface between two disciplines and typically form part of an ongoing collaboration between two PIs of QBM, who would serve as advisor and co-advisor. The project is anchored in the student's primary field of training, which is usually also the principal advisor's field of expertise but requires close interaction with a second discipline, commonly represented by the co-advisor. While students are firmly based within their advisor's lab, they also develop strong ties, both professional and personal, with the co-advisor and his/her group when applicable.
The student has a thesis advisory committee (TAC) and will report to it on his/her progress annually. The TAC ideally consists of a minimum of three members (advisor, co-advisor/ 2nd member of QBM, 3rd member of QBM) and when required or wanted additional external members.
Course Work
The QBM course work aims to provide students with cross- and interdisciplinary training to bridge the gap between quantitative and qualitative approaches in biosciences.
Our Primer Courses build a stronger foundation in the disciplines outside a student's primary field of training. We offer targeted feeder courses like programming, biochemistry (for non-life scientists), statistics, bioinformatics, and mathematics and biophysics on different levels that are specifically designed to teach relevant basics to non-specialists.
For the Lecture Series, QBM students suggest, invite and host external speakers at this monthly event. The lectures on QBM-relevant topics are complemented with a journal club with the guest speaker.
To support the students during their Ph.D. in transferable skills, we offer Soft Skill Courses. Even the best research results won't be well recognized by the community if not presented in a clear and coherent way. To learn that, we provide courses like Scientific Writing, Presentation Skills, and Good Scientific Practice.
And finally, the annual QBM retreat brings all QBM students together in an informal scientific environment where they present their research in brief talks and posters, and attend lectures of invited speakers.
External events:
We also encourage the students to attend international conferences, workshops, summer schools at LMU, or other institutions, as well as advanced courses relevant to their research work. Additionally, the students have various opportunities to participate in events within the Munich scientific community, following their own research interests. These events include lecture series, symposia, and workshops offered by five collaborative research centers (SFBs) represented within QBM, the Center for NanoScience (CeNS), and the excellence clusters Nanosystems Initiative Munich (NIM) and the Center for Integrated Protein Science Munich (CIPSM), the Max-Planck-Institute of Biochemistry and the Helmholtz Center Munich.