PhD in
PhD in Modern History
Faculty of Social Sciences, Charles University (FSV UK)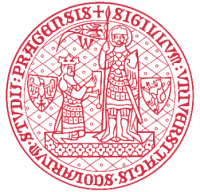 Introduction
The Doctoral Program in Modern History presents its Ph.D. students with the possibility of undertaking original research on topics dealing with Europe and North America in the 19th, 20th, and 21st centuries, as well as relationships between the two continents. The program further aims to provide essential training in various theoretical and methodological approaches to the study of modern history. In particular, it promotes research dealing with mutual relations between individual countries, as well as comparative and transnational perspectives on modern and contemporary history.
The students of the program are, according to the topic of their dissertation and its territorial matters, assigned to the individual departments of the Institute of International Studies where they participate in scientific, pedagogical, and other activities.
Career Opportunities
Upon the successful completion of the program, graduates are able to analyze social phenomena and processes of various nature individually and as part of a team, and they do so while utilizing relevant theoretical works and applying advanced scholarly practices and methods, and presenting the results of their work. Graduates fulfill the prerequisites for various job positions in which independent intellectual and creative activity, conceptual work, structured and logical thinking, and broad knowledge are required. Graduates work mainly as researchers, university and secondary school teachers, analysts, and specialists in state administration, international organizations, the commercial sphere, etc.