PhD in
PhD in Mountain Environment and Agriculture
Free University of Bozen-Bolzano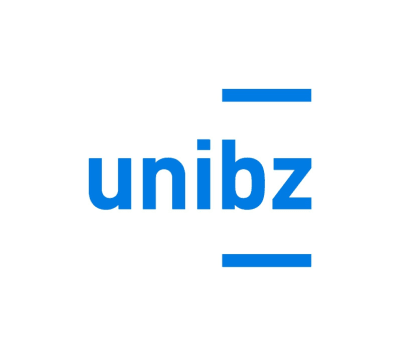 Key Information
---
Tuition fees
EUR 168 / per year *
Application deadline
Request info
Earliest start date
Request info
* Tuition fees amount to € 167,50.
Introduction
The purpose of this Ph.D. program is to train a new generation of researchers - knowledgeable and highly competitive - who can contribute their work to scientific research about the environment and mountain agriculture to the advantage of the territory in which they operate, in constant communication and exchange with their university colleagues in national and international research centers.
Course Description
The three-year program focuses on the study of biotic and abiotic resources, energy efficiency in forestry agriculture, renewable energy, the impact of climate change and the quality of agricultural products. Our faculty applies an interdisciplinary scientific approach and focuses on the theme of sustainability, two features that are shared by both our teaching and research.
If you have excelled in higher education, a Ph.D. will enable you to continue with your career in academia in a stimulating, multilingual environment with fellow researchers from a wide range of cultural and linguistic backgrounds. During the course, you will gain the competencies required to carry out innovative and methodologically rigorous research. To this purpose, you will be required to design an original research project with the supervision of a lecturer and, at the same time, to develop the ability to work independently and in a team.
The Ph.D. in Mountain Environment and Agriculture opens up several career prospects. Once you obtain your doctorate, you will be able to continue with your research in academia, in public or private research centers or as a business consultant within the three specific research areas of the Ph.D.
At a glance
Duration of the course: 3 years
Courses will be taught in English (occasionally, some courses will be taught in Italian and German).
Places available: 15 with scholarship + 4 without scholarship
Campus: Bozen-Bolzano
Tuition fees: €163,50 per year
Curriculum
Structure of the course
The Ph.D. covers three research areas that reflect the focus of the faculty: Agricultural and Forestry Production, Food Technology and Environmental Resources. Once you are successful in the public competition to pursue a doctorate, you will be required to design a research and study plan with your supervisor in order to define the purpose of your research project and the necessary steps to implement it.
From time to time, you will need to update your research and study plan, taking into account the development of your work and the latest developments in your field of research. During the three years, you will have to attend regular classes and seminars specifically designed for Ph.D. students. The classes will cover qualifying and advanced elements of Statistics, analysis of research data and dissemination of scientific results.
The stages of the Ph.D.
The doctoral program is divided into four stages which end after 6, 12, 24 and 36 months, respectively. In stage 1, you will define the research area, your specific topic, and the methodology. In stage 2, in the second half of the first year, you will have to define the research questions and expected results. Stage 3 starts in your second year. You are expected to apply the approach you chose to tackle your research questions and you will start to publish the early results at the basis of your dissertation. In the fourth and last stage, in the third year, candidates will have to collate the results of their research project and write their dissertation.
Partner universities and research centers
The Faculty of Science and Technology has established partnerships with many universities and research centers in Italy and abroad.
Within academia, our university has long-established partnerships with the following institutions:
University of Innsbruck, Faculty of Biology (Austria)
University of Tromsø (Norway)
University of New Hampshire (United States)
University of Göttingen (Germany)
Santa Catarina State University (Brazil)
Federal University of Santa Maria (Brazil)
Other partners are research centers in the public sector. Among these, some are world-renowned institutions such as the Swiss Federal Institute of Technology (ETA), important national research centers like the Faculty of Agriculture of the Università degli Studi di Milano or local research centers linked to the South Tyrol territory such as EURAC or the Laimburg Research Centre for Agriculture and Forestry.
Career Opportunities
Fieldwork abroad
During the three years of the Ph.D. program, you will be required to commit full-time to your research project. The faculty recommends that you carry out part of your research, at least 6-12 months, in another research center in Italy or abroad. This is an opportunity to diversify your study experience, doing research in highly stimulating and competitive contexts, while exchanging ideas with other scholars and, therefore, establishing an early network of colleagues in academia.