PhD in
PhD in Electrical Engineering
Florida Institute of Technology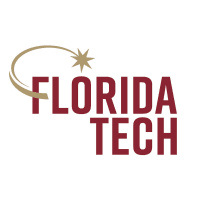 Introduction
Ph.D. in electrical engineering students find a culture of innovation at Florida Tech, with an opportunity to delve into research topics that best align with their particular area of specialization. The second-largest engineering program at the university, electrical engineering doctoral students find themselves in an attractive position for employment with Florida Tech's location among one of the largest high-tech workforces in the nation.
A Culture of Research
Florida Tech is a top choice for a Ph.D. in electrical engineering due to its collaborative study and research environment with professors and peers. Class sizes are small with one-on-one mentorship, providing students with an opportunity to custom-tailor their curriculum and research projects. This includes study areas such as speech processing, machine learning, wireless communication, image processing, and semiconductor modeling.
A Faculty of Professional Engineers
Faculty members are professional engineers with real-world design and research experience. Professors provide Ph.D. engineering students with the latest body of knowledge and research methods in all aspects of the industry. Florida Tech's hands-on learning approach prepares graduates to elevate their current careers or enter a new field in electrical engineering.
Curriculum
Degree Specialization
The Ph.D. in electrical engineering program provides five unique areas of specialization: This includes:
Electromagnetics
Photonics
Spacecraft Systems
Systems and Information Processing
Wireless Systems and Technology
Degree Requirements
The degree of doctor of philosophy is conferred primarily in recognition of creative accomplishment and ability to investigate scientific or engineering problems independently, rather than for the completion of a definite course of study. The work will consist of advanced studies and research leading to a significant contribution to a chosen research area.
The doctoral program in electrical engineering may be completed with a minimum of 48 credit hours beyond the master's degree. Each student must complete an approved program of study beyond that required for a master's degree, pass a comprehensive written examination, complete a program of significant original research, and prepare and defend a dissertation concerning the research. In addition, to demonstrate the achievement of new knowledge in the field, a publication in a professional journal of conference proceedings is required.
Curriculum
A minimum of 24 credit hours of coursework and at least 24 credit hours of Dissertation Research (ECE 6999) beyond a master's degree is required. Up to nine credit hours outside of electrical and computer engineering can be counted toward the degree.
The student's advisor and the department head must approve a program of study. A wide degree of latitude is allowed in course selection and research interest within the capability of the university and the student's academic background. This requirement is imposed at the discretion of the doctoral committee.
After admission to doctoral candidacy, a yearly seminar demonstrating progress must be presented to the graduate faculty.
Coursework and Dissertation Summary:
Doctoral coursework minimum beyond master's degree Credit Hours: 24
Doctoral research and dissertation Credit Hours: 24
Minimum Credits Required Beyond the Master's Degree: 48
Rankings
High Accolades for Florida Tech
In addition to accreditation by the Engineering Accreditation Commission of ABET, the university is listed among the Fiske Guide's "Engineering/Top Technical Institutes" and Parade Magazine's College A-List in Engineering.
Career Opportunities
Careers
Graduates in technical and engineering fields find growing employment opportunities, as an increasingly technological society demands their expertise. According to the US Department of Labor's Bureau of Labor Statistics, job growth for electrical engineers continues to grow in a variety of industries, including the electronics, communications, energy, railway, and automotive industries. Graduates have access to thousands of high-tech firms for research and job opportunities.
English Language Requirements
Certify your English proficiency with the Duolingo English Test! The DET is a convenient, fast, and affordable online English test accepted by over 4,000 universities (like this one) around the world.