Doctor of Education in
PhD in education
Didaxis Institute of Higher Studies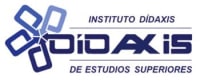 Scholarships
Explore scholarship opportunities to help fund your studies
Introduction
The Doctorate in Education, in its non-school modality, consists of four phases or periods, which can be completed in two years. However, each student can take it in more or fewer months, depending on the time they dedicate to each subject. The maximum length of stay in each phase or period is one year. In addition, there is a preparatory course to prepare participants who do not have prior training for educational research.
The general objective of this program is to contribute to the training of qualified researchers to develop and direct original research that contributes to the solution of regional, national, and world educational problems.
Anyone interested in conducting research in the educational field can take this program, as long as they have a bachelor's degree duly recognized by the Ministry of Public Education and validated by the corresponding professional license.