PhD in
PhD in Historical and Systematic Theology
Charles University Protestant Theological Faculty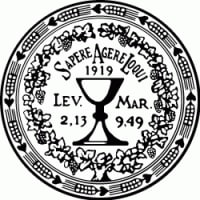 Introduction
The purpose of doctoral studies in the field of Historical and Systematic Theology is for students to cultivate, in the usual way for advanced studies, their ability to think theologically and to deepen their knowledge of the theological tradition in its historical and systematic dimensions on an expert level. Students learn to critically analyze and reflect on the knowledge acquired and methods used in their field and to interpret them both in their own specific contexts and in the interdisciplinary settings of contemporary scholarly knowledge.
Depending on the subject of their dissertation project, their studies are focused on a specific specialized field of historical or systematic theology (for example, church history, the history of dogma, systematic theology, or dogmatics), but at the same time they retain the appropriate breadth of vision and interdisciplinary orientation that pertains to all branches of theology.
Career Opportunities
Graduates have a thorough specialist knowledge of theology, especially its historical and systematic aspects. They understand the pluralistic character of the Christian tradition and are well versed in its varied forms. They are familiar with the history of their discipline, are able to reflect on the epistemological and methodological issues relating to it, and understand its current trends.
They are capable of exact theological thinking, and of discussing even highly complex and controversial questions. They are able to analyze and provide specialist expositions of religious texts and to interpret them within the given context. They know how to draw up a well-grounded analysis of theological issues and to explain their findings comprehensibly in interdisciplinary settings. They are capable of presenting the results of their scholarly work on an international level.