PhD in
PhD in English Language and Literature in a Didactic Perspective
Charles University Faculty of Education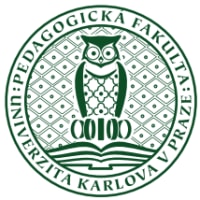 Introduction
This study program submitted for review aims to train professionals who can creatively apply their theoretical expertise in English studies within a broadly conceived context of education that spans all educational stages. The program also fosters ingenuity and flexibility, thus producing erudite experts who can reassess the ever-changing needs of foreign language teaching and incorporate these into their methodology. Perhaps most importantly, the study program submitted for review is a symbiosis between the major field of study (i.e. English philology, spanning linguistic and literary-cultural aspects) on the one hand, and didactics of English and applied didactics on the other.
This is a program without specialization.
Career Opportunities
The graduates are experts with deep and complex professional knowledge, who are familiar with the entire field of English language and linguistics, English literature, and English language didactics. They are also versatile scientific and methodologically equipped, they are familiar with traditional and modern or interdisciplinary methods and approaches, as well as with various electronic resources and computer tools. they have an insight into the issue of learning a foreign language and understand it in many relevant contexts. They have excellent practical knowledge of the English language, literature, and didactics. They also specialize in education, teaching theory, and the school system, at all levels, and understand the needs and specifics of different groups of students.