PhD in
PhD in education
Centre for Advanced Studies in Education / Centro de Estudios Superiores en Educación (CESE)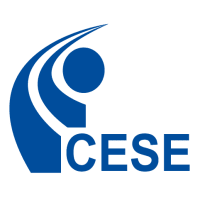 Scholarships
Explore scholarship opportunities to help fund your studies
Introduction
One of the great challenges facing Mexican education is to promote proactive leadership that contributes to generating innovation and change strategies for integration and responsible participation in this era of great technological, scientific, social, and cultural transformations.
In this sense, the Doctorate in Education with the intention of transforming school processes and practices proposes the improvement of the quality of the National Educational System through the professionalization of high academic level of managers, teachers, and pedagogical technical support personnel as well as the development of research for the creation of innovative educational projects that address problems of learning, management, collaborative work, learning networks, and inter-institutional links, among others.
The doctoral program is presented as an academic alternative that offers an educational platform to promote the development of high-quality contextualized and projective management capacities, promoting research projects that contribute to the development of policies and models for the continuous improvement of the quality of the education that is offered.